Hello, my friend, and welcome to this tutorial on Buying Options Explained. In this post, we will look into a strategy in buying options on expiration, before expiration day – buying put options or call option. Enjoy!
Was this post/video on Buying Options Explained helpful to you? Leave a message in the COMMENTS section at the bottom of this page. 
PLEASE "PAY IT FORWARD" BY SHARING THIS VIDEO & ARTICLE ON FACEBOOK OR TWITTER by clicking one of the social media share buttons.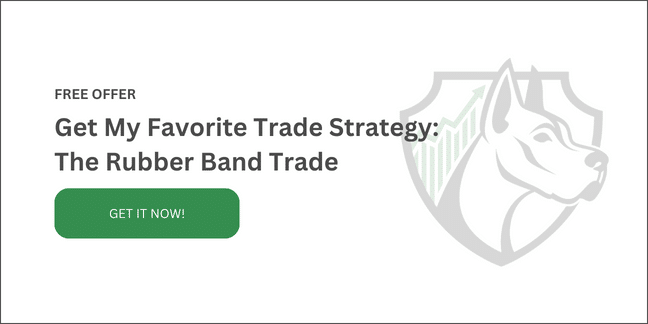 Buying Options Explained – Video
Welcome to the next video in this series on misconceptions about options or a little extra. I don't like to say tricks, but rather some things that people don't fully understand, especially for beginners. So if you're a more advanced trader, you'll probably understand some of this stuff. However, most of it is geared towards beginning traders. I want to protect you guys. That's what I'm trying to do here – protect you against a lot of the common misconceptions out there.
In the last video, we asked a simple question: is selling options better than buying options? This is a topic that is often hyped up, with people claiming that most options are worthless. However, we demonstrated in the last video that this is simply not true. It doesn't mean you can't sell options and make money, but it does mean that you can't rely solely on that premise. It will lead you astray and cause problems.
Is Buying Options Better than Selling Options?
Today, we're going to ask the opposite question: is buying options better than selling options? After the last video, many of you sent me emails asking this very question. So, what is the answer? Well, the answer is that it depends on what you're looking for. If you want to make big, big, big gains and have some big wins, then buying options is definitely the way to go. Selling options, on the other hand, can provide a nice steady income if you know what you're doing.
However, there are some problems with buying options. One of the main problems is that you have to be right in order to make money. If you're not right most of the time, then buying options can be even riskier than buying stocks outright. When you buy a stock, you start with a break-even position. But when you buy an option, you're starting with a losing position because you're paying a premium for the right to buy the stock at a future date and price. This premium is essentially the cost of the option and it puts you at a disadvantage from the start.
Getting into the Details – Buying Options Explained
To illustrate this, let's look at some risk graphs. If you buy a stock at $100 per share, you break even immediately at $100 (minus any fees or expenses). However, if you buy a $100 call option, you have to pay a premium, let's say $5. This means that the stock has to go up to $105 for you to break even. Options have extrinsic value, which is based on the expiration date and other factors. So, if you buy an option that is in the money (meaning the stock price is already higher than the strike price), you have intrinsic value and your risk graph will look different.
In summary, buying options can provide the opportunity for big gains, but it also comes with risks. It's important to understand the Greeks (such as theta, delta, and gamma) and to have a good understanding of the underlying market before trading options. Options can be a great tool for generating income and achieving a good lifestyle, but they should be approached with caution and proper education.
Free Offer!
And finally, I am offering one of my favorite trade strategies called the Rubber Band Trade. Absolutely free. And I want you to go and make some money. Try before you buy, or well, actually try and never buy because there's no charge for this trade at all. And I'll give you the setups, the exits, all the rules for it. It's an objective rule-based method based on price pattern action that I don't think anyone else teaches.
I've never seen anything else teach this particular price structure. So go get that by clicking on the green icon in the top right-hand corner of the video there, or by clicking on the green button below, and that'll take you to a page where you can opt-in, get the video for the rubber band trade strategy, along with some other great free tutorials, one of my little mini-courses, absolutely free, courtesy of Barry Burns here at Top Dog Trading.
GET MY FREE MARKET ENTRY TIMING INDICATOR
BTW, if you're interested in the indicator that I use personally for very precise entries and exits. I'm happy to share that with you. Just send me an email at support@topdogtrading.com, and I'll show you how to get access to that indicator.
What did you think of this Buying Options Explained tutorial? Enter your answer in the COMMENTS section at the bottom of this page.
PLEASE PAY IT FORWARD BY SHARING THIS VIDEO & ARTICLE ON FACEBOOK OR TWITTER by clicking one of the social media share buttons.
FREE GIFT!
I'm giving away my favorite trading strategy that works in trading the markets. Just click on the button below, and I'll personally send you an email with the first video.
Those interested in this video of Buying Options Explained also showed an interest in this video:
https://www.topdogtrading.com/the-momentum-trading-indicator/
Subscribe to my YouTube Channel for notifications when my newest free videos are released by clicking here:
https://www.youtube.com/user/TopDogTrading?sub_confirmation=1