Forex Trading Where To Get In And Out.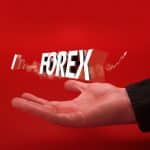 Forex trading in its most basic form can summarized as where to get in and where to get out of the market.
Forex trading isn't easy. It's not something you can pick up in a week or two, but this article and video can help you if you already have some familiarity with the markets.
INSIGHT: There are several things to consider when looking for when and where to take your trades. In this video we'll focus on Fibonacci levels.
Enjoy the video and please leave your comments below.
PLEASE "PAY IT FORWARD" BY SHARING THIS VIDEO & ARTICLE ON FACEBOOK OR TWITTER by clicking one of the social media share buttons at the very bottom of this post.

VIDEO TEXT:
Welcome to this video on Forex Trading where to get in and where to get out. These are the most common questions that are received from traders and these are good questions.
That's what trading is all about where to get in where to get out. You want to buy low sell high and conversely short high and cover low so yeah these are very important questions.
FOREX TRADING: BEGIN AT THE BEGINNING
The first thing we look for is a big move because we want to confirm that the market is really moving, there's people participating in this thing. Now the question is will it resume and when we are going to get in so the way that I do this.
There are several different ways is we go and use our Fibonacci retracements levels. It's a very common tool and we start with the low of the move and then we go to the high and that's our impulse move right there.
FIBONACCI DRAWING TECHNIQUE
The question I get here is let me answer this right now is how do you determine which highs and lows to use your Fibonacci retracement. My answer to that is first of all Fibonacci retracements are percentages of an impulse move. So really it's relative it's all relative there is no actual wrong place to draw these highs and lows. It will measure the retracement levels of whatever the impulse move relative to that so I am going to however suggest that you might want to do this way.
Look for the highs and lows that stand out visibly on the chart so here on the chart the lowest low is here, the highest high is here. This is going to stand out to everybody trading this time frame or similar time interval. Therefore it has a bit of self refilling prophesy because that's where allot of other people will be drawing their levels as well.
DIFFERENT CHART TIME INTERVALS
Right now different time intervals of course will have different Fibonacci levels. But you trade based on a time interval and all you're trading is relative to that time interval so you can't mix apples and oranges like that.
You can use them to compare but you gotta take your trade set up based on one particular time interval. Now, we look at our retracement levels and we've come back down to 50 percent halfway and we're holding support to there. The first thing to say is that Fibonacci retracements in an up trend which is these are used for support levels.
WHAT NEXT?
Now the market is moving back in the direction of the original impulse move. Now, the next question would be okay where would I look to get out. Where should I place my targets for exits? Now we use our Fibonacci extension tool so this is a 3 point tool.
We start with the first 2 points one to the exact same two points. Then though you got a third point you have to do you drop to the lowest low of that retrace so now what it will do.
It will draw resistance levels above the high of that impulse move and that's what we are going to be looking at those resistance levels for our targets. Right now we're off the chart so one up here provided some resistance that off course not big profits there yet.
FOREX MARKET MOVING BEYOND THE IMPULSE MOVE
We're looking for move beyond the impulse move above it and… there we go so it went to 100 percent and bounce right of it so that's a great target to take either partial of full profits. It provides a good risk reward ratio so look at your reward, your reward is that and your risk was essentially that so nice risk reward ratio.
So, that's how I use Fibonacci retracements for entries and for support and for uptrend and Fibonacci extensions for targets resistance to take profits to get out of the market.
Now one more thing here we don't have time to cover it in this particular video but this topic was, where to get in and where to get out. Another issue is when… when to get in when to get out and that has to do with the price axis on the bottom.
The chart has 2 dimensions it has price on the Y axis and it has time on the X axis, that's it two dimensions that all we got two dimensions to work with so. To do that, you'll need my Cycle Indicator …
Send me an email at support@topdogtrading.com requesting the indicator and I'll reply with information on how to get it for free!
GET MY FREE TRADE STRATEGY TODAY!
Also, I am giving away one of my very favorite trade strategies. I call it the Rubber Brand Trade. You can get it absolutely free. It has a really high win loss ratio and is great for a Forex trader. It's a simple strategy. You can learn it in about 26 short minutes. So get that video explaining that trade strategy, by clicking on the image in the top left corner. Or if you are on a mobile device, click on the little 'I', with a circle around it, in the top right corner of this video. And once you do that, I will personally email the first video to you absolutely free.
Pay It Forward My Friend
PLEASE "PAY IT FORWARD" BY SHARING THIS VIDEO & ARTICLE ON FACEBOOK OR TWITTER by clicking one of the social media share buttons below.
Leave a comment below telling me what other day trading stocks strategies you'd like me to teach in the future.
Also I am giving away one of my favorite Forex trader strategies. Just fill out the yellow form at the top of the side bar on the right. Once you do that, I'll personally send you an email with first video.
For another excellent video for the day trader, simply click here:
http://www.topdogtrading.com/learn-day-trading-strategies-that-work/
Go here to Subscribe to my YouTube Channel for notifications when my newest free videos are released:
https://www.youtube.com/user/TopDogTrading?sub_confirmation=1