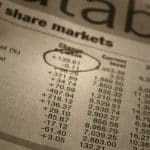 Day Trading Tips: Best Time Interval for Your Charts
The single most common of the day trading tips requested of me is this:
"What is the best time interval I should be using on my trading charts?"
This question comes from people trading the stock market, futures, Forex and eminis alike.
The assumption is that there must be an optimal chart interval (the length of the bar on a chart) in which trades are more likely to be profitable.
There is a very small amount of truth to that assumption, but not as much as one might think.
Most things in trading are relative, and this is another one of those things (actually there's a day trading tip within a day trading tip!).
Having said that, however, the time interval for your chart is indeed VERY important … but for reasons that do not occur to most who are day trading or swing trading.
There are indeed a couple issues that do make certain time frames objectively slightly more reliable than others. In theory these reasons make a lot of sense. However in the actual practice of swing trading and day trading, I haven't found them to be as significant as one would expect.
More importantly, there are personal reasons that some time intervals are better than others for individual traders. These are the critical, yet less examined issues.
In the video below, I clearly share all of the reasons I'm hinting at here.
So of all the day trading tips I could give you, here's one of the popular: How to find the best time interval for your charts.
Enjoy!
WHAT DO YOU THINK OF THIS VIDEO?
PLEASE LEAVE YOUR COMMENTS AND RESPONSES BELOW!
a