Today's article (and video) demonstrates why tend lines on the Forex and stock markets don't work. Even though they're one of the most coveted classic technical analysis techniques, they're based on a false assumption. Therefore they're essentially useless in trading!
Believe me, I know this is a HIGHLY controversial statement.
In fact when I posted this tutorial on YouTube it got the most negative reviews and "thumbs down" of any video I've ever posted on YouTube (over 100 at this time).
That alone is an indication that I'm right on the money! Most people lose money, so when a lot of people disagree with you, you're probably onto something good!
Enjoy the video and please leave your comments below (even if they're negative!).
PLEASE "PAY IT FORWARD" BY SHARING THIS VIDEO & ARTICLE ON FACEBOOK OR TWITTER by clicking one of the social media share buttons above, or at the very bottom of this article.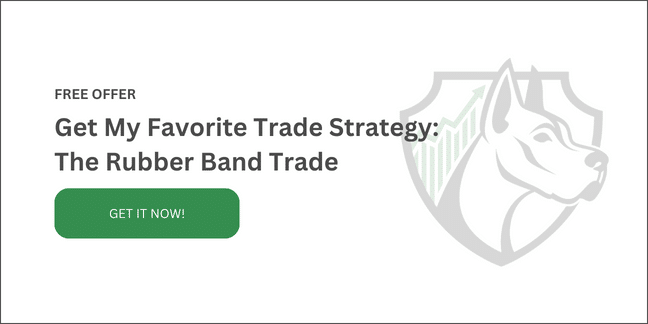 VIDEO TEXT:
Welcome to this video on Trading Price Action Patterns for Forex Markets, Stock Markets, E-minis, this applies to anything you can chart.
One of the basic techniques of technical analysis that goes way back to the days of yore are trend lines on the Forex and stock markets. So let's take a look trend lines.
I never use trend lines. I do not like them. And I know that'd be controversial since they are really a standard in technical analysis. But I find no use for them whatsoever and I'll show you what I use instead.
Trend lines we would draw from a high to a high for example. And then we'd say okay, that is the trend and we wouldn't want that trend line to be broken. But guess what, oh there it is, it's broken. And you'll see this quite often on charts where people draw trend lines.
HERE'S PROOF THAT TREND LINES ON THE FOREX AND STOCK MARKETS DON'T WORK
Then they draw another one because oh this high put in higher high. So now they'll draw another one from there. But guess what, oops that one gets broken. But the market still goes down. Doesn't it? So therefore they draw yet another one and they'll draw it from there to there. And you'll often see these kind of fan patterns drawn.
What use is that because you're starting out at this lower one. And then it's broken. And the reason that these don't work, reason that they are really meaningless and completely useless, in my never be humble opinion, is because they are linear.
WHY TREND LINES DON'T WORK
And the markets are not linear. Markets are a bit messy. The Forex and stock markets are not that neat and tidy. Think about it. You've got people from all over, not just that country but all over the world, millions and millions of people, and not only people, but computers and algos, programs and high frequency traders. There are long term investors, short term traders, you got people trading options on this stuff.
It's a big huge massive operation that's international. Therefore how can you expect everybody to be on the same page, enough to make a chart pattern linear. No. It's going to have some noisiness to it, some messiness to it, some randomness to it. You cannot expect it to be that perfect that you can use linear examples for trends.
What I do again is just do a different technique that is also very common in technical analysis, and that's a moving average. I am going to leave these 3 on here, and let's just apply a moving average. So we go up here, and well let's just do it this way, its a little faster. So we go up here and one of the moving averages that I like to use is the Exponential Moving Average. And I use a 15 period.
YOU HAVE CHOICES ON WHAT TO USE INSTEAD OF TREND LINES
There's different periods that you can use. And I'm not saying there is any perfect one, there isn't. Lot of people will use something like a 20 period, and that's okay too. But just through experience I have found that I like to use the 15 EMA. Works very very well.
So now if we look at the same example, where we do the trend line from here to here, then from here, then from here. Well what if we just put the 15 EMA on here, 15 Exponential Moving Average. It actually touches all these points. So this stays below it. That stays below it. That high stays below it. All 3 highs stay below it and notice it's not linear, it wriggles. It wriggles. That's because the market wriggles.
In other words using a moving average instead of a straight line. You'll see that moving average, kind of wriggling and having a little bit of a flexibility to it. And that's because of the market movement before that. That it creates that into the future.
LET'S DEAL WITH THE REALITY OF THE FOREX AND STOCK MARKETS
And so therefore it is really creating a pattern that is more realistic. In fact it's not only just realistic, it's actually based on actual price action from the past. And so therefore it continues to create price action. That's more realistic into the future based on actual price action, actual price movement. And so therefore what does it do, well it actually shows that yes, as long as we stay below that 15 EMA, we are golden. We are still in that directional move, in this case down. And once we get above it, that's done. That's done. Then we can look for another direction or in this case it just goes sideways for a while.
Okay, let's bring in example of the Forex market now. We'll bring out a ray here. And if we were to draw from this high to that high, okay that's not too bad but then we didn't quite catch it so then you'd draw from here to here. And then, oh that one goes little high and maybe from here to here. Again you know, you just start getting messy lines. So it's just again is not really to me the optimal way to do it. That's simply because again market stop moving in a linear fashion.
HERE'S WHY MARKETS ARE MESSY
In fact what's even more interesting beyond that is that markets, we are not seeing all the data. That you know that. So in forex, I think you probably know that. Spot forex at least. Because it doesn't go through a centralized exchange. So there is that issue.
With stocks though a lot of people go, 'Oh it all goes through a central exchange.' Not really. There is a lot of variance there. Yeah I could go into whole thing about dark pools. That, in that dark pools are really important to understand because a lot of the big orders go through dark pools. That's pretty much why they exist. So that the big institutions can place their orders there and their volume not be tracked by people like you and me. So that also creates some of the unpredictability of the market which is pretty much the purpose of them.
COMPARE FOR YOURSELF
So anyway put my 15 EMA on here now, the black line as you can see. Now I've got my trend lines on there, you'll see that the 15 EMA and as long as price stays below it. We don't have to sit there and redraw lines. Instead of very very linear fashion. We're giving it room to be messy. Giving it some room to fluctuate, which is what the market does. And therefore because that's a reality of price movement.
It's important for us to have a tool accommodates that reality. So if you use straight line, such as trend lines, so-called trend lines. then you're actually dealing with the misconception and you are putting your mind in an unrealistic expectation. And that alone can mess you up psychologically when you're trading. So that's a reason to not to use them right there.
PLEASE PAY IT FORWARD BY SHARING THIS VIDEO & ARTICLE ON FACEBOOK OR TWITTER by clicking one of the social media share buttons below.
Leave a comment below telling me what other information you'd like about Andrews Pitchfork Trading that you'd like me to teach in the future.
Also I am giving away one of my favorite trend trading strategies that work today. Just fill out the yellow form at the top of the sidebar on the right. Once you do that, I'll personally send you an email with first video.
For another excellent trading video including trading price action patterns for the stock market and Forex Market, simply click here:
http://www.topdogtrading.com/stock-market-trading-strategies/
Go here to Subscribe to my YouTube Channel for notifications when my newest free videos are released:
https://www.youtube.com/user/TopDogTrading?sub_confirmation=1