Hello, my friend, and welcome to this tutorial on Day Trading Basics – Part 1. This post details the very fundamentals of day trading for beginners which work if you're day trading stocks, futures, and Forex for a living. Happy reading!
Was this video/post on Day Trading Basics helpful to you? Leave a message in the COMMENTS section at the bottom of this page.
PLEASE "PAY IT FORWARD" BY SHARING THIS VIDEO & ARTICLE ON FACEBOOK OR TWITTER by clicking one of the social media share buttons.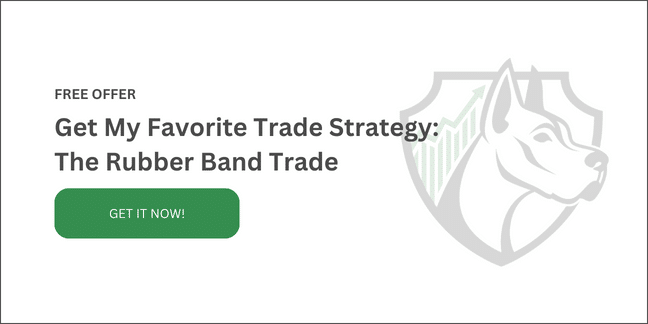 Day Trading Basics – Part 1 Video
Welcome to this video on finding out day trading basics. In this video clip, we will cover crucial problems for everyone day trading, whether you are day trading stocks, Forex, or futures, regardless of the time interval you are using. People often get caught up on the specific market or timeframe they are trading, but what I'm going to show you today is applicable to any market or timeframe. We will cover more details in a later video, as this will be a three-part series. For now, I want to focus on three important considerations for day traders.
Day Trading Basics #1 – Keep Track of News
First, it is crucial to take note of any daytime financial news that is scheduled. This information is extremely important, so I recommend checking a calendar. In fact, I suggest looking at the calendar the night before and again before you start trading for the day. Look at a reliable source like Bloomberg or any other service you prefer, and review the scheduled news releases. These economic data releases are significant, and many websites rank them based on importance. If you are trading stocks, pay special attention to earnings reports and other relevant information. Remember, no matter what candlestick patterns or indicators you use, news can have a significant impact on the market.
Day Trading Basics #2 – Keep Track of Market Levels
Second, market levels are crucial. Here are some major levels you should consider. The previous day's high is an important level to watch, especially if you are trading intraday. Mark this level on your chart. Additionally, note the previous day's low and the previous day's close. These levels can provide support and resistance and can be significant in determining market direction. Remember, these levels may not be hit every day, but they are important to keep in mind as they can influence market behavior.
Day Trading Basics #3 – Keep Track of Market Volume Patterns
Finally, pay attention to volume patterns throughout the day. Volume tends to be higher in the morning and late in the day, while it may be lower during the middle of the day. This volume pattern can affect your technical analysis and price patterns. Be aware of how volume fluctuates throughout the day and adjust your analysis accordingly.
Wrapping Up!
In conclusion, it is essential to stay informed about scheduled news releases, monitor market levels, and consider volume patterns when day trading. These factors can greatly impact your trading decisions and overall success. Stay tuned for the next videos in this series.
If you enjoyed this video, please leave a comment, give it a thumbs up, and share it with others. Your support motivates me to continue creating free tutorials.
Free Offer!
And finally, I am offering one of my favorite trade strategies called the rubber band trade. Absolutely free. And I want you to go and make some money. Try before you buy, or well, actually try and never buy because there's no charge for this trade at all. And I'll give you the setups, the exits, all the rules for it. It's an objective rule-based method based on a price pattern action that I don't think anyone else teaches.
I've never seen anything else teach this particular price structure. So go get that by clicking on the green icon in the top right-hand corner of the video there, and that'll take you to a page where you can opt-in, get the video for the rubber band trade strategy, along with some other great free tutorials, one of my little mini-courses, absolutely free, courtesy of Barry Burns here at Top Dog Trading.
GET MY FREE MARKET ENTRY TIMING INDICATOR
BTW, if you're interested in the indicator that I use personally for very precise entries and exits. I'm happy to share that with you. Just send me an email at support@topdogtrading.com, and I'll show you how to get access to that indicator.
What did you think of this Day Trading Basics tutorial? Enter your answer in the COMMENTS section at the bottom of this page.
PLEASE PAY IT FORWARD BY SHARING THIS VIDEO & ARTICLE ON FACEBOOK OR TWITTER by clicking one of the social media share buttons.
FREE GIFT!
Also, I'm giving away one of my favorite trading strategies that works in trading the markets. Just click on the button below, and I'll personally send you an email with the first video.
Those interested in Day Trading Basics – Part 1 video that works in today's markets also showed an interest in this video:
https://www.topdogtrading.com/best-trading-indicators-day-swing-trading/
Subscribe to my YouTube Channel for notifications when my newest free videos are released by clicking here:
https://www.youtube.com/user/TopDogTrading?sub_confirmation=1