Today, in Candlestick Pattern Trading, we're going to talk about the need to use candlesticks in the context of the entire chart. Now, that means a lot of different things. Today, we're gonna focus on one and that is support-resistance levels.
Was this video/post on candlestick pattern trading helpful to you? Leave a message in the COMMENTS section at the bottom of this page. 
PLEASE "PAY IT FORWARD" BY SHARING THIS VIDEO & ARTICLE ON FACEBOOK OR TWITTER by clicking one of the social media share buttons.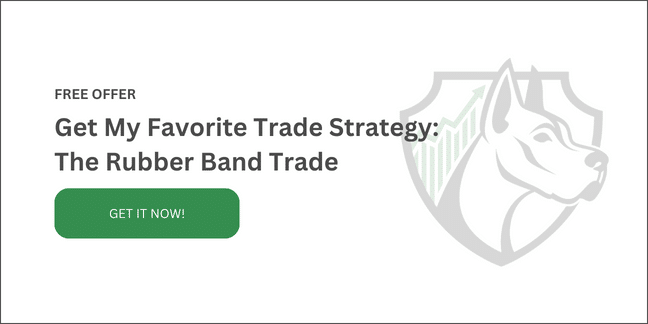 Starting off
We want to look at especially when we come into price levels of supply-demand or support-resistance as they're often called. What we're gonna do today is I'm gonna quiz you. I know it's a panic attack, you just want to sit back and listen. Guess what, the market's going to test you when you get in there with real money so you might as well be tested before you get in there with real money so that when you get in there, you can make some money and not lose it, alright? So here are the quizzes and invite you to participate by the way. If you'd like to really participate fully, go ahead and pause the video after each question that I ask. If you don't want to that's cool but I guarantee you that you will learn more if you do pause. Answer the question yourself and I encourage you to write it down in a piece of paper. Write your answer down to commit to yourself to an answer because it's so easy afterwards to say "Oh yeah, I would have said that".
How to read candlestick pattern trading for day trading
Alright, so let's jump right into it without any further ado. We have a gap down and here's the question based on the price formation, "what you'd expect to happen next?". I'm talking about that bar right there. Today we're gonna look not in the middle of the chart, we're gonna go to hard right edge of the screen today and that's where the quizzes are. So after this bar right here, what would you expect to happen next? That's the question, this is where you would pause and answer the question. Write it down if you want to play the game hard, otherwise, you could feel free to listen. Here we go. So what does happen? Well, let's go to the next slide here and you can see what happened.
So if you said, "I think the gap would close", okay, you were correct, the gap did close. But, more importantly than getting the question right is why, would you expect the gap to close? Well, let me tell you. First of all, we have our rejection of value pattern. We've got the long wick down here, we've got closing toward the top of the branch of the bar, the top 1/3. So that means a rejection of value of these lower prices. That's number one – it's a bullish bar. Number two, the context of the chart. Couple things – number one, it comes in that support. So the market had gapped down, obviously, and then it went sideways for a little bit, came down, put in a low, came back up, came back down, retested that low.
Candlestick chart analysis
Now, here's the key, how the price action react to the retesting of that low? It rejected it. And how do we know it rejected it on the hard-right edge of the screen such as when I showed the quiz and asked the question. We would know that the type of price bar is a rejection of value bullish bar at, again, got to put it all together, rejection of value at a support level. Of course, you can also add that we've got a gap down. And where do we go? Go right back to the gap and look, hits there once, hits there twice. In fact, there we put in a bearish bar, a bearish rejection of value bar. There you go, that is quiz number one.
All right here's quiz number two. Again, hard-right age of the screen. What would you expect to happen next? If you want to play hard and really learn from this, go ahead and pause the video. Now, what do you think is going to happen after this? That's where you've got to trade, the hard-right edge of the screen. Let's add the question "why". I answered the question why on the last one. That's the real kicker right because you can guess and maybe get 50/50. But to increase your ratio beyond 50/50, you have to have a reason why something would work and why it will continue to work in the future. This is what I call market logic. So what happens next? That's what happens next. Now, why? If you said it would go down, obviously, you're correct.
Bearish engulfing
Now, we had an engulfing candlestick pattern trading. The terms that we use last time were that the red bar negates the green bar before it. The term we used in video number one was "does it validate or invalidate", right? So this is what we're seeing here – the red bar invalidates the green bar because it completely engulfs it, turns around, opens at the high, closes near the low. It's a wide-range bar and closes near the low. Definitely the bottom third, definitely the bottom quarter, bottom like 8th or 16th of the bar. Again, looking at price structure, we have a resistance level here and we come up close to it. Now, does it touch it? Not quite. By the way, we're not drawing resistance off of highs because the markets are a bit noisy and random. When you got people all over the world trading all different methods, all different time frames, etc. we can't look for support-resistance at the exact pixel on your monitor.
So support-resistance levels are zones and one way to accommodate zones in the market being a zone since we look at the real body is we draw support resistance off real bodies and even then, we got to say "you know what, even if it gets close, fine that counts". It's in that general area, that's the general zone. Then, we get that rejection, that complete turnaround that negates the construction of the green bar. So it's close enough for government work, bam, down she goes. So that's the logic that I would put together on that one as to how I would determine that we're putting in a double top there and you might have noticed that, if you did, you get extra credit for saying it was a double top.
Bullish candlestick patterns
Alright, last quiz for today. This quiz is, again, what is going to happen next and why we're looking at the bar on the hard-right edge of the screen, making you work hard here today but hey, that's what real trading is, right? We've got to trade that bar. We don't get the luxury of hindsight. So there's your quiz, again, if you want to play hard and fast, go ahead, pause the video here, answer the question, commit it to writing, and then start back up. So here is the answer. Now, what happens next is, of course, the market does go up but, again, why? Here's why we would expect the market to continue going up after that bar.
So number one, it's a wide range bar from high to low, closes near the high, right? Those are two big parameters – is it a narrow range bar? Then it's automatically neutral. If it's a wide range bar, now it has significance and where does it close? That is the key for direction. Now, here is the other thing though, we're in the context "does it occur?". And that's our theme for today and today the context we're referring to is with regard to support-resistance levels, previous levels where the market found a shift in supply-demand and it found it over here. Therefore, you should put a horizontal line there and the key on this is that that green bar sliced right through it and closed above it. It's a strong bullish bar, strong bullish move and did not pause at resistance.
Wrapping up
Candlestick pattern trading in summary. So the market is slicing, and then we look for it to go to the next resistance zone. Now, you might say "oh that could go either way". It could, but that's one strong indication, right? Because look, if you look over here, in fact, it just so happens that we have a nice example here on the same chart. Notice over here we have a wide range red bar, closes near the low, so that's definitely a bearish bar. But now look, at it in the context of the chart. So if you're just gonna read that bar alone, you would again say "okay, that's a bearish bar". You would be right for the length of one bar, for that period, what is that a five minute chart? So for five minutes, you're right – that is a 5-minute bearish signal.
Free Offer!
It's good to share good things with good people. I have a very specific trade strategy that I want to share with you all the details of my Rubber Band Trade Strategy. It's one of my favorite trade setups that I take all the time to this day. It still works, been working for decades. And I'm happy to share with you all the rules, the entries, the exits, all the details of it.
It's about a 26 minute video that I will give you absolutely free. Just go ahead and click on the link in the top right-hand corner of this video or the link in the description below. As soon as you do that, I will email to you the Rubber Band Trade Strategy.
What did you think of this candlestick pattern trading tutorial? Enter your answer in the COMMENTS section at the bottom of this page.
PLEASE PAY IT FORWARD BY SHARING THIS VIDEO & ARTICLE ON FACEBOOK OR TWITTER by clicking one of the social media share buttons.
FREE GIFT!
Also, I'm giving away one of my favorite Best Moving Average strategies that work in trading the markets. Just fill out the yellow form at the top of the sidebar on the right. Once you do that, I'll personally send you an email with the first video.
Those interested in candlestick pattern trading video that works in today's markets also showed an interest in this video:
https://www.topdogtrading.com/best-trading-indicators-day-swing-trading/
Subscribe to my YouTube Channel for notifications when my newest free videos are released by clicking here:
https://www.youtube.com/user/TopDogTrading?sub_confirmation=1