Hello my friend and welcome to this tutorial on Time and Sales Tape Reading. Time and sales tape reading shows the "big orders," giving you an indication of where the smart money is placing their trades.
Was this video/post on Time and Sales Tape Reading helpful to you? Leave a message in the COMMENTS section at the bottom of this page.
PLEASE "PAY IT FORWARD" BY SHARING THIS VIDEO & ARTICLE ON FACEBOOK OR TWITTER by clicking one of the social media share buttons.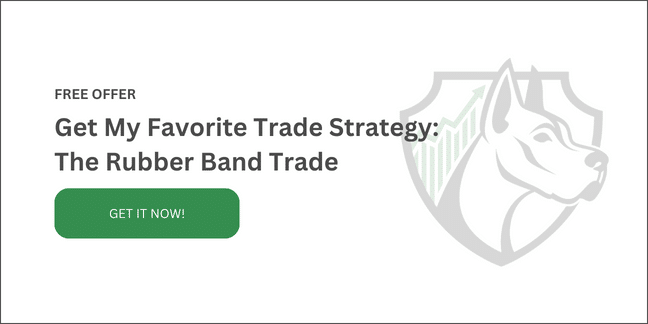 Time and Sales Tape Reading
As you can see in this video, we've got our Emini's and we're using Futures. If you're not sure how to get a time and sales window, contact your trading platform. We've got a two-minute Emini chart, and as you can see we put in a resistance level, kind of a double top. Over on the right I've got my time and sales window, and I want to point out a couple of things here.
We've got two bearish signals. You'll see the block is cut off there, but that's a block trade and I have it set for 100 contracts, or higher. We've got those in red, and below that you'll see some magenta numbers. That means there's been some slippage and people have been aggressive in selling. They didn't hit the side of the market they wanted and they got at least a tic of slippage there. There's more to it, but that's the basic interpretation of how we look at it.
I've filtered my time and sales window and you'll notice the smallest number there is 20, which is 20 contracts. There's 4 columns and the left column is time, the 2nd to the left column is price, whether something is bought or sold. The 3rd column is how many contracts and the 4th one is whether it's a block trade, or not. You can adjust that however you want, but again, I've got my block trade set to 100 contracts.
Time and Sales and Setting Filters
I have set mine with another filter where the only time and sales that show up are 20 contracts or more. The idea there is to say, "What are the big dogs doing?" Not necessarily the huge whale, but the bigger money accounts. One is I'm filtering out any buys or sales that are less than 20 contracts. Then the really big money is 100 contacts or more, so those are the two levels we're measuring here.
I just want to add, time and sales tape reading is one of the more challenging ways to trade. It's not the easiest thing to do, and I consider it more advanced, so not really for beginners. You've got to have a lot of experience under your belt, plus it can change very quickly. In my personal opinion, it's something that has to be learned over time to kind of get a feel for it. We're really looking for preponderance of the evidence. Just because you've got a big order coming in, doesn't mean the market's gonna go up.
Another factor we want to look at is, the speed of the orders coming in. They're not coming in very fast right now, so the velocity of the market is slow. Another thing you want to look at is the scrolling. The speed of the scrolling is the velocity of the orders, and the faster they come in, the more bullish or bearish that we consider it. The more red you get, the more that we're looking on the bearish side. The key elements are block trades, slippage, more red and reshoot to green.
Wrapping Up!
I'm a visual person and not a numbers guy, so being visual I like charts. I want to look at time and sales in conjunction with support resistance and see those support resistance levels on my charts. This blue horizontal line below is what we're looking at now to see what time and sales does when we come into that level. The big question people have, and rightfully so is, "How do I know if a support line is going to hold the market?" We're looking for the energy of money flow as we come into support resistance. That helps us determine whether support will hold, or not hold, and that's how we use the two together.
Free Offer!
It's good to share good things with good people. I have a very specific trade strategy that I want to share with you all the details of my Rubber Band Trade Strategy. It's one of my favorite trade setups that I take all the time to this day. It still works, been working for decades. And I'm happy to share with you all the rules, the entries, the exits, all the details of it.
It's about a 26 minute video that I will give you absolutely free. Just go ahead and click on the link in the top right-hand corner of this video or the link in the description below. As soon as you do that, I will email to you the Rubber Band Trade Strategy.
GET MY FREE MARKET ENTRY TIMING INDICATOR
BTW, if you're interested in the indicator that I use personally for very precise entries and exits. I'm happy to share that with you. Just send me an email at support@topdogtrading.com, and I'll show you how to get access to that indicator.
What did you think of this Tape Reading tutorial? Enter your answer in the COMMENTS section at the bottom of this page.
PLEASE PAY IT FORWARD BY SHARING THIS VIDEO & ARTICLE ON FACEBOOK OR TWITTER by clicking one of the social media share buttons.
FREE GIFT!
Also, I'm giving away one of my favorite Best Moving Average strategies that work in trading the markets. Just fill out the yellow form at the top of the sidebar on the right. Once you do that, I'll personally send you an email with the first video.
Those interested in Best Moving Average video that works in today's markets also showed an interest in this video:
https://www.topdogtrading.com/best-trading-indicators-day-swing-trading/
Subscribe to my YouTube Channel for notifications when my newest free videos are released by clicking here:
https://www.youtube.com/user/TopDogTrading?sub_confirmation=1