How to Find and Scan for Stocks to Swing Trade: this post will show you how to find stocks to buy and short to swing trade and to invest in, by scanning for specific setups.
Was this video on How to Find and Scan for Stocks to Swing Trade helpful to you? Leave a message in the COMMENTS section at the bottom of this page.
PLEASE "PAY IT FORWARD" BY SHARING THIS VIDEO & ARTICLE ON FACEBOOK OR TWITTER by clicking one of the social media share buttons.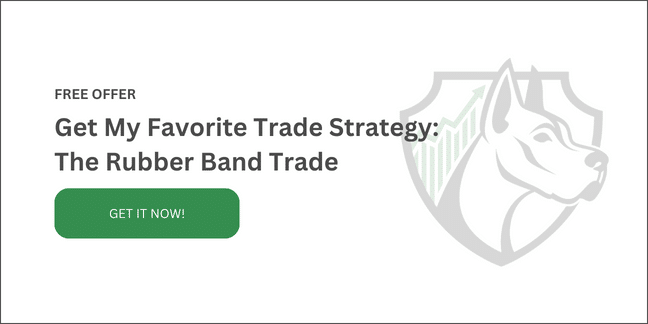 How to Find and Scan for Stocks to Swing Trade
Hey my friend, welcome to this video on scanning for swing trades – how to find stocks to buy, short, trade and invest in, etc. So really, what this is is a product review and I've never done a product review before so here we go, my first attempt at a product review. This is a scanning program that I like a lot called stock fetcher as you can see in the top left corner of there. By the way, let me just say I have no affiliation with them financially or otherwise. I don't even know who these people are, I have no affiliate links with them, so just want to make that clear up front. But I do use it and I do like it. I like it for its simplicity.
There are other great programs out there too – I've heard that stockcharts.com is good, FinBiz is good, I've heard several others, you may have a charting platform with your broker that provides scanning, that's great! I'm not saying a particular one is the best, they all have pluses and minuses. This one's very inexpensive; I know when I signed up, at least, it was under $10 a month depending on when you watch this video, you can check out the pricing since that can change over time. But I love the simplicity because I'm not a programmer and, a lot of times, with a lot of these very sophisticated and excellent scanning programs, it takes a little bit of programming or knowledge of writing scripts or things like that, and I have zero of that.
How to scan stocks for swing trading
So for me, this is perfect and also it's cool because it already comes with a lot of pre-written scripts. One of the limitations, I'll mention this, is this is only for stocks – that's called stock fetcher, so it does not work for futures or Forex. Again, at least at the time of the recording, it's only for US stocks. I don't believe it covers stocks outside of the US market either. It also only works with daily and weekly charts. One of the cool things though so this is great for swing trading, and, because that's how I swing trade, I day trade during the day and then I do swing trading during the after-hours. So if you got a job and you can only trade after work, do using daily and weekly charts is a great way to go.
So that's how I trade setups on the daily, confirmation on the weekly and this will scan both the daily in the weekly for you. You can put parameters on both and the results are super fast; that's another thing I love about this, the results come up and just pop up super fast. Let me show that I'm talking about here now that we've talked about it. So here are examples, alright? They got a whole bunch of examples here and, by the way, they've got tons of them. These come already with the program and then if you want more, they got a great forums a section here where people participate and people will post other formulas in there. So let's just take one here, you might like to, as you can see here, gap up on volume.
How to swing trade stocks
Here's how the script looks: so you can see, this is not any type of programming language, it just says show stocks when open is more than 5% above the close one day ago, volume is more than 100 percent above the average volume of a 30 days average volume one day ago, and then you can make what you want on that chart draw, the 50 ma and the 200 ma, alright? Then down here at the bottom, you can see all of the different choices that came up, the last price and the percent change volume, etc. You can make watch lists out of all this stuff. Anyway, the cool thing is that's how simple it is to write the script so you can add to this, you can take this and then you can edit it.
Let's say you want to add in there, and I only want to look at stocks that are between the price of $2 and $5 to feel all small trading account and you want to just trade inexpensive stocks, you can add that in too, and it will only show you the stocks that meet those criteria. Let's say you want to look for contracting markets, you can save running filter. That's how fast it is! So Bollinger Band contraction and then let's just go down and look at this. See, a lot of these I wouldn't even look at like the last price is 12 cents. I would add in to how the formula works here let's see. They're doing upper-lower Bollinger Band, value of 20. Again, if you want to set the average over a different period of time, you can do that.
Swing trading setups
But 20 is usually a good default where the Bollinger Band difference reached a new six month low, and the Bollinger Band difference has been decreasing for the last five days, and to draw the Bollinger Bands on the chart. I'll show you in a minute it does give you charts as well and you can add by drawing on the chart, you can tell it what you want to be on that chart. So let's take a look at some here. Let's find one that has a decent price, I don't trade the real cheap stuff. Here we go, NRG Energy, $30 so that's something that I might consider. So there's your chart, see again how fast it loads, I really love how fast that loads.
As you can see, it gives you a crosshair right away and, indeed, we've got a Bollinger Bands squeeze there and if I bring up my little drawing tool, hopefully this works, I mean look how narrow range the Bollinger Bands are there. If that's what you're looking for Bollinger Band squeeze, you got it right there. And it brings you up all those different candidates, I would always look at the chart, I would add more to it than that obviously, but I'm just showing you how you can bring this stuff up and the way they measure it, let's bring this over here. Over here they've got Bollinger Band diff. and Bollinger Band diff. six month low, the blue and the red, and you can see that's what they're doing, that's how they're calculating at. You can also create your own filters of course.
How to scan for stocks
Here are some of my filters that I've created. For my students, you'll recognize the stuff: Top Dog Long in an Uptrend, in a Downtrend, Rubberband Trades Long and Short, Symmetrical Triangle, all kinds of different stuff here. Sending Triangles, Contraction Patterns, here's a relative strength just four ETFs, so if you want to just trade ETFs, you can make that qualification in there. By the way, here it shows you how many stocks are qualifying for it right away there. So a lot of them, you'll see here, you don't even need to click on them then. Some of these are experimental things that I've done. Here's my momentum trades, by the way, yes, you can do candlestick patterns in here as well. You can put in pretty much, you know, ADX which you want.
Let me go back to the examples and I'll show you a lot of the different types of things you can do. Not only indicators, highs, lows, gaps but also let's see what else we got here, that's still indicators. So there you go, there's our candlestick patterns, dark cloud, Dojis, Evening stars, Gravestone dojis, inverted hammers, morning stars. Then you can do relative strength stuff so you're looking for stocks that are outperforming or under-performing the S&P 500. That's a good one. See, bullish kicker and bearish kicker, I did a video on that a while back on YouTube, there you go, if you're interested in that; I love this pattern, by the way, myself and let's just bring that up. So there's the formula right there, I did a little bit more to it than that but it gets you started.
How to pick stocks for swing trading
And then you can click on edit here and you can go ahead and edit. Let me show how this works. This is cool. So if you are quite sure what to type in, you just go over here, and you got all this stuff that you can add on. You can add a filter and then you can just go right in over here and you don't have to manually type it in. So let's say I wanted to add in something; there's so many of them, we'll just do something here let's say you wanted to end in like a momentum indicator above, you click on above, crossed below, you can do crosses or more than, so I'll just do more than. Click Add, then you can type in whatever value you want there. So that's how you can then customize even the stuff that they've done.
The volume spikes, a lot of people like those new 52-week high and lows, ruin oscillators I mean my gosh, right? Bollinger Bands stuff, it's just crazy how many things they have out performing individual stocks or indexes and the list goes on and on, and that's pretty cool. So let me also show you this so, actually we don't go in there. They've got a user guide and all this great stuff here, too. Here's all the indicators about they have, over 125 – plenty to choose from there and then you can also go down here and search by industries and sectors. Just a ton of stuff and, again, the so called programming language I imagine the actual programming language behind the language, but you don't have to learn programming language, you can just type in, basically, English and that's what I need, that's what I like.
Wrapping up!
So, anyway, again, I have no financial interest in this whatsoever, but I do use it, I do like it, something to check out. If you liked the video, if you want me to do some more of this stuff, I can maybe show you some scans that I do if you're interested in that, let me know what you're interested in. If you liked the video, give it a thumbs up. Leave some comments below. Let me know what kind of things you'd like me to cover in the future if you liked it, encourages me so I keep creating more free tutorials for you. I am offering still my trading course where I give you one of my favorite trade setups, the Rubberband Trade and that actually can be programmed into stock fetcher, the RubberBand Trade both for longs and shorts.
In fact, I just went through it tonight when we had quite a few opportunities actually for it, a couple of them really good ones. But I take it with swing trading and day trading, the Rubberband Trade works on Forex, futures, stocks, ETFs, commodities. And whenever this sets up, I trade it all the time; day trading, I usually get at least one or two of them every single day and swing trading, if I get this on swing trading, I am in because that's a very high win-loss ratio. Anyway, be happy to give you that trade setup for free with all the entries, exits, all the details. Just click on the link in the top right hand corner and I'll email that information over to you right away.
GET MY FREE MARKET ENTRY TIMING INDICATOR
BTW, if you're interested in the indicator that I use personally for very precise entries and exits, I'm happy to share that with you. Just send me an email at support@topdogtrading.com, and I'll show you how to get access to that indicator.
What did you think of this tutorial on How to Find and Scan for Stocks to Swing Trade? Enter your answer in the COMMENTS section at the bottom of this page.
PLEASE PAY IT FORWARD BY SHARING THIS VIDEO & ARTICLE ON FACEBOOK OR TWITTER by clicking one of the social media share buttons.
FREE GIFT!
Also, I'm giving away one of my favorite How to Find and Scan for Stocks to Swing Trade strategies that work in trading the markets. Just fill out the yellow form at the top of the sidebar on the right. Once you do that, I'll personally send you an email with the first video.
Those interested in How to Find and Scan for Stocks to Swing Trade video that works in today's markets also showed an interest in this video:
https://www.topdogtrading.com/best-trading-indicators-day-swing-trading/
Subscribe to my YouTube Channel for notifications when my newest free videos are released by clicking here:
https://www.youtube.com/user/TopDogTrading?sub_confirmation=1