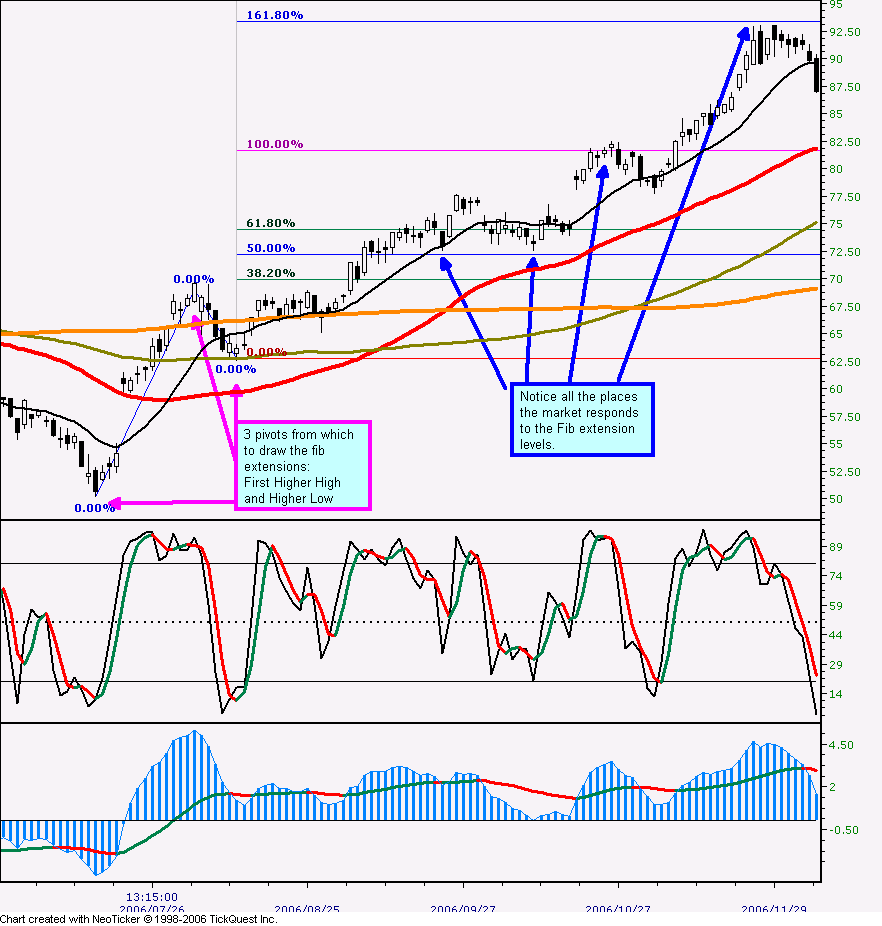 Everyone and his parakeet uses Fibonacci retracements in their trading.
But there's another Fibonacci tool that is equally valuable, if not more so. It isn't as widely used by traders … and that can be an advantage for you. Using tools that other don't can give you an edge.
That "other" tool is Fibonacci EXTENSIONS.
Rather than drawing levels "behind" the market, it draws them in "front" of the market.
In other words, if the market is moving up and making new highs, Fib retraces will draw levels BELOW the current price. Fib extensions will draw levels ABOVE the current price.
It's a great tool for establishing profit targets.
You need 3 points, and the basic technique is to plot it off a Low, and High and a Higher Low (or for down trends – a High, a Low and a Lower High).
It's especially significant to draw them at turning points in the market: When the market is putting in it's first Higher Low or first Lower High.
I ALWAYS draw these levels. They're that important.
Try it yourself and let the market prove it to you too.