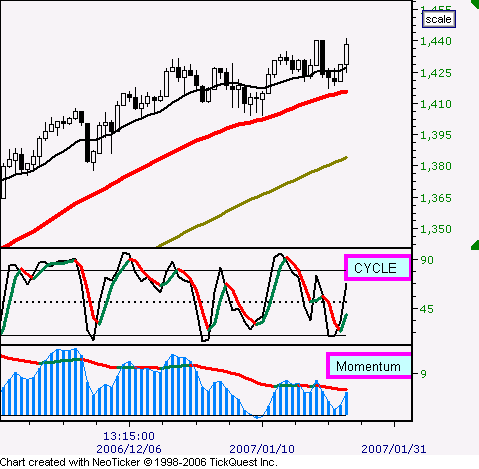 The markets moved up this afternoon after the Fed announced it would not raise interest rates.
This continues the "Mega-Trend" in the S&P 500 daily chart we've been watching in my Video Newsletter.
Momentum has been coming out of the market, even as prices have been edging higher.
Our short-term momentum indicator (MOM) has held the zero line as our long-term momentum indicator (DAD) has been moving down.
MOM is moving back up now as is the Cycle Indicator posturing the market to attempt a break the most recent high.