Daytrading for Dummies: This video (and article) will show you what to do, what to not do, and what to watch out for when trading so that you won't fall to the losers group, that is, the dummies!
Was this video on Daytrading for Dummies helpful to you? Leave a message in the COMMENTS section at the bottom of this page. 
PLEASE "PAY IT FORWARD" BY SHARING THIS VIDEO & ARTICLE ON FACEBOOK OR TWITTER by clicking one of the social media share buttons.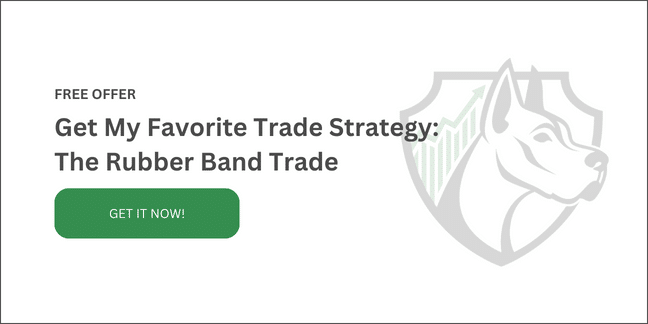 Daytrading for Dummies
Hey, everyone, Barry burns here topdogtrading.com on daytrading for dummies. And today, got my friend Bob here. Actually, Bob's not my friend at all. Bob doesn't like me very much because they beat him up every day so you could tell by the look at his face, no bueno, not so happy. Bob is a dummy and I don't want you to be a dummy, not a trading dummy that is. See, I can make an analogy for trading out of anything and it's really kind of ridiculous. But anyway, I liked to have some fun in the process of doing something serious. So, what do you mean by being a trading dummy, what's the dumb way to trade? Well, there's a lot of them, right? There's too many to count.
But a couple of them would be to just do all the stuff that everybody, here's the bottom line, do all the stuff that everybody who's losing money is doing. That's what you should do if you want to be a trading dummy – do all the stuff all the losers are doing because most people lose money trading, we know that, going to be totally transparent about that. And this is not to get rich quick at all, in fact, just the opposite as profession takes a lot of work. It's hard, it's not easy so everybody that's trying to make it easy, trying to do it fast get rich fast you will, well I won't say it, but you're not going to win. So, what does everybody do? Well, they do try to get all the free stuff online, that's okay, actually, it's not a bad place to start.
How to start day trading
If you're a brand new trader, I should encourage you to learn as much as you can for free online, at least the basics – get the terminology, the basic things about chart reading and so forth. That's where you should start, that's okay, that's cool. But then, after that, I would actually discourage you from learning too much. So, you know, I'm going to retract my statement – learn everything you can, no, because then when I teach people how to trade, I actually find that those who are kind of new actually easier to get the profitability faster because the people have been studying for a long time they have to unlearn all the bad stuff that they've learned.
Therefore, it becomes a problem, the unlearning becomes actually more challenging than the learning. So that's the thing – all the free stuff online, the free discussion boards, forums, all that, again there's some value to be had there but most of it's the blind leading the blind. If you want to go find a group of losing traders, that's where they hang out. You're not going to be finding professional traders hanging out in the free forums, discussion boards, you know I mean really we just don't have time for that. So, eventually, you're going to have to say all right, I got to go find someone who's a professional trader and learn from them.
Day trading isn't easy
That's it, sorry, wish I could tell you it's going to be easier or free or any of that stuff but it's not going to be more expensive going the free route, that's the irony, it's also going to take you more time if you ever make it and you'll probably never even make it. So, ironically, the shortcut is to learn from a professional trader. I'm not saying you have to learn from me, I'm just saying find someone that you resonate with, in fact, the best thing to do frankly is to get the free stuff from the professional traders that they offer, make sure they put a lot of free stuff out there, I do, a lot of other people do as well. And start there, right?
I also discourage you, by the way, from just going to a professional trader and just paying them upfront without getting to know what they trade, what their style is, how they trade, what markets they specialize in, so do your research. The research should be studying the professional traders and finding out which one you resonate with and if they don't offer a bunch of free stuff, well, I wouldn't work with them then. So, you got to get a feel for it, see who you resonate with and then go from there. One of the things I offer, by the way, is my, first of all, I got a lot of free videos here on Facebook, a lot of free videos here on YouTube, on my blog topdogtrading.com just hours and hours of free stuff.
Day trading for a living
You can check out and I always encourage people to check out all my free stuff before you choose if you want to buy my courses or not, if you don't, that's great God bless you in the horse you rode in on and I can give you a referral to somebody else they tell me what kind of trading you're looking for, be happy to give your referral to someone who might be better suited than I am and that's totally awesome. The nice thing is I don't need to sell trading courses to survive, I've got passive sources of income that come in every month and, you know, they keep me alive, full-time income. So I don't have to do this and that gives me the freedom to tell you the truth and to turn you away if we say we're not a match.
On the other hand, I do have a free webinar coming up, actually, I do it twice a week right now, live and if you want to get on there I'll give you some of the distinctions on how professionals and amateurs trade differently. That's kind of the focus of the presentation. Absolutely free, give you an hour of my time. I'll be there live so that you can ask me questions. We can talk back and forth and engage and I will show you some of those when I see dollars that are in the details, the stuff that is closed, you'll hear some of it online for free but it's not the truth, the whole truth and nothing but the truth. It's those little details, the dollars are in the details, those little distinctions they make all the difference in the world, the big difference.
Free Offer
So get on there, it's indicatorwebinar.com, by the way. And you go check out whenever you're watching this video, there'll be a day at a time there and even if it's not a good day or time free, register anyway and we'll send you an email and you can register for the next one because we space them out about seven-eight hours in between to be able to reach people around the world. And that's my gift to you, a gift to the trading community. Again, indicatorwebinar.com, check it out, be there to work with you and they help you out, you can ask me any questions you have but I will be giving you, as indicated by the URL, my timing indicator.
And this is one of the distinctions again between amateur and professional traders – amateur traders focus on price actions for resistance levels, well pros do that to, again, not saying that's wrong, no, it's right but you also mean and, boy do you ever need this, a timing indicator. In fact, one of my mentors who I hired who helped me, he worked at the Chicago Mercantile Exchange, was a floor trader there, he said to me one time 'Barry, the difference between amateurs and retailers, as he called them, retailers and professionals is retailers are often right, but at the wrong time'. I thought there's a very interesting distinction, I've never actually heard anybody say that except for him.
Wrapping up!
Retailers are often right but at the wrong time. So, later on, and kind of realized what he was talking about because if you ever get into a trade and you feel like I got the trend but I got stopped out and then the trend went after I got stepped out, that's the thing, you were right about direction but you didn't get in at the optimal time, right Bob? Bob doesn't talk a lot. Bobs, you know, the strongest silent type. Okay, well I gotta go beat the crap out of Bob so I want you to stop getting the crap beat out of you in the markets so come on over to the webinar, indicatorwebinar.com and register for the next one. And I'll see you there, live and in person, and let's solve your trading problems, together.
GET MY FREE MARKET ENTRY TIMING INDICATOR
BTW, if you're interested in the indicator that I use personally for very precise entries and exits, I'm happy to share that with you. Just send me an email at support@topdogtrading.com, and I'll show you how to get access to that indicator.
What did you think of this tutorial on Daytrading for Dummies? Enter your answer in the COMMENTS section at the bottom of this page.
PLEASE PAY IT FORWARD BY SHARING THIS VIDEO & ARTICLE ON FACEBOOK OR TWITTER by clicking one of the social media share buttons.
FREE GIFT!
Also, I'm giving away one of my favorite Daytrading for Dummies strategies that work in trading the markets. Just fill out the yellow form at the top of the sidebar on the right. Once you do that, I'll personally send you an email with the first video.
Those interested in Daytrading for Dummies video that works in today's markets also showed an interest in this video:
https://www.topdogtrading.com/real-life-trading-vs-popular-myths/
Subscribe to my YouTube Channel for notifications when my newest free videos are released by clicking here:
https://www.youtube.com/user/TopDogTrading?sub_confirmation=1