"What's the best market to trade?" is one of the most common questions I receive from swing traders, but "what's the best markets for day trading?" is also starting to be asked a lot as well.
It's an important question because when you're trading markets from home, your results can vary dramatically depending on whether you're trading stocks, futures, Forex or E-minis, and even which sectors or industries you trade.
Let me know if this video on how to choose the best market to trade was helpful to you. Leave a message in the COMMENTS section at the bottom of this page. 
PLEASE "PAY IT FORWARD" BY SHARING THIS VIDEO & ARTICLE ON FACEBOOK OR TWITTER by clicking one of the social media share buttons above, or at the very bottom of this article.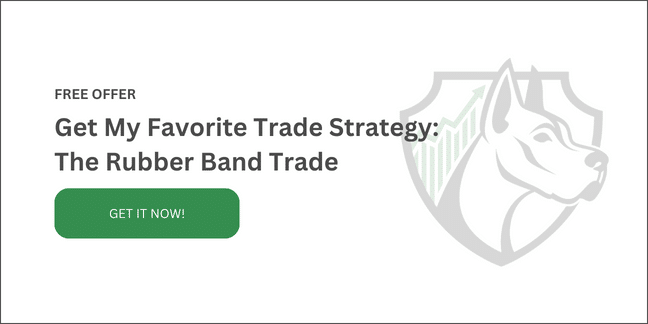 VIDEO TRANSCRIPTION
Welcome to this video on How to Find the Best Market to Trade at any given time. I'm going to give you a few pointers here. So, first of all, I get the question a lot where people ask me: "Barry, what is the best market to trade?" and the answer is there is no one best market to trade all the time.
It varies from time to time because every every stock, every Forex pair, every commodity, every futures market goes through various cycles of trending and not- trending. So that's one cycle, another cycle is that markets alternative from high volatility and low volatility. If you're trading world markets that are in a low-volatility market cycle then your reward will not be very great. You have to be flexible because the best markets for day trading varies at different times.
THE ULTIMATE ANSWER TO THE BEST MARKET TO TRADE IS …
The ultimate solution is to be trading many non-correlated markets. Have a number of non-correlated markets that you're watching all the time and looking for where the opportunity is NOW. It's often been said that there's always a bear market somewhere, there's always a bull market somewhere and that is true. But you have to be looking for them.
Not only that but you're also going to have even something worse. You're going to have a lot of losses because you'll be trying to take trade setups when they really are not optimal since you're not choosing the best markets for day trading at that time.
Look at different markets that are non-correlated and only trade when the good setups are there. So here's an example, we have the Power Shares Gold and Dragon China market. Then way down below here, we have the US Japanese Yen, Forex pairs.
So when deciding which market to trade today, watch non-correlated markets. So I'm not talking about just looking at different stocks. You can do that if you're only a stock trader. Sure you can look at just different… "Oh let's say industries or sectors of the equity markets" and that's okay, that's one way to do it.
THE MOST OPTIMAL WAY TO FIND THE BEST MARKETS FOR DAY TRADING
An even more robust way of finding the best markets for day trading is to look at completely different markets. So, yes looking at currencies and looking at different countries. If you look over here on the right-hand side, this is Tradestation® and I've got my radar screen here.
Here are indexes and these are the indices of various major indices in the US equity markets. I got my small caps, we got our leveraged indexes. I'm going to scroll down here because then we go into currencies and currencies can trade completely different than equity indexes. We have futures currencies ETFs and futures Forex or the spot Forex. Then we go down to countries and these are basically ETFs and ETNs of various countries around the world.
TRADING WORLD MARKETS
So, how are these stock markets doing in various countries around the world? And then here's just what I call other markets and they've got some of your indexes and of various sectors and industries. You got biotech, you've got real estate, you've got there's your Treasuries, TLT. Then there's telecom, select financials, commodity index tracking.
The point is a lot of different markets that are not correlated. Even if you just trade stocks, you can trade this. Because there are so many ETFs and ETNs now that track these various markets.
DIFFERENT TYPES OF STOCK MARKET TRADING
A couple of tips here, just a real quick example of why this is so important and how this would work. If we're looking at the Yen you can see that it's basically pretty flat. You're not going to be a lot of money made here. On the other hand if you were to trade the power share is Golden Dragon we get a nice big move.
You can make a much bigger reward, it moves up much more on a percentage basis. This goes down here and this. The red line is the 50 period simple moving average and of course again it starts way down here, it's actually off of the chart and we can scale that chart to kind of give a better idea. This is a trending market where this is just basically a sideways market. So which one would you rather be in?
TRADE MARKET ONLINE
Now the other thing is that I like to put the 50MA on there, that kind of gives kind of a general idea of what's happening in the markets. Here's one other tip that you can do. In radar screen Just complete the indicators up here in your columns. I put stochastic up here and we can sort find that.
We're sorting by the stochastic, and it's going to bring the small numbers to the top and the big numbers to the bottom. Let's say that I'm looking for a stochastic to be oversold. We're looking for it to be down at the bottom of the range. We can sort these by the numbers and we can get a clue. Which ones are at the bottom of the range in potential buying territory
BEST MARKET TO TRADE FOR BEGINNERS
If we go down here, let's go all the way down to the bottom of the range here and let's see. So that's a huge one at 9, 9.4, 9… that might give you an idea. If you're looking for something to buy, that maybe, I will look for an oversold stochastic reading. You can sort these in order and that sorts inside of these various categories.
This is an easy way for beginners to find the best market to trade. It's a nice short cut.
Your trading platform may vary if you don't have Tradestation®, contact your charting software program and ask them. This will help you to find the best market to trade. If we can looking to buy or if you looking to sort, look for numbers that are high or low.
What did you think of this tutorial trading multiple Forex time frames?
Enter your answer in the COMMENTS section at the bottom of this page. 
PLEASE PAY IT FORWARD BY SHARING THIS VIDEO & ARTICLE ON FACEBOOK OR TWITTER by clicking one of the social media share buttons below.
FREE GIFT!
Also I am giving away one of my favorite trade strategies that works in trading world markets. Just fill out the yellow form at the top of the sidebar on the right. Once you do that, I'll personally send you an email with first video.
Those interested in the best market to trade also showed in interest in this video:
http://www.topdogtrading.com/trend-trading-indicators-the-best-one-3-ways-to-trade-it

Subscribe to my YouTube Channel for notifications when my newest free videos are released by clicking here:
https://www.youtube.com/user/TopDogTrading?sub_confirmation=1