Swing trading vs day trading Forex, stocks or futures – which is best for you? This video (and article) compares swing vs day traders side-by-side, providing a clear guide for you.
You'll learn about swing trading requirements, the disadvantages of day trading, and even swing trading vs day trading Forex.
Was this video on swing trading vs day trading forex helpful to you? Leave a message in the COMMENTS section at the bottom of this page. 
PLEASE "PAY IT FORWARD" BY SHARING THIS VIDEO & ARTICLE ON FACEBOOK OR TWITTER by clicking one of the social media share buttons.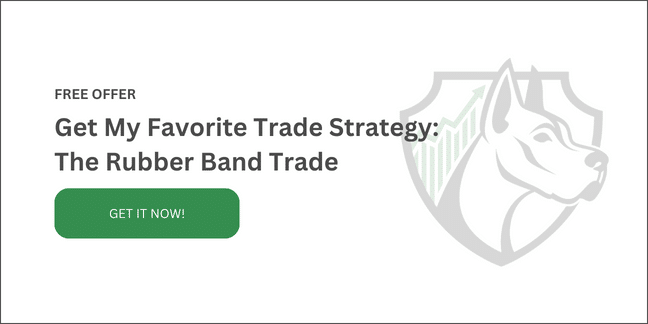 VIDEO TRANSCRIPTION
Welcome to this video on day trading versus swing trading Forex, stocks and E-minis, which is the best. Let's get right into it and do some comparisons here.
First of all let's define our terms. I define day trading as getting in and out during open outcry hours. So that means you are totally flat by the time the market closes. And for that we are using intraday charts.
Now for swing trading, generally swing trading means holding for about 2 days to 14 days. I use daily and weekly charts when I am swing trading which is little different from some people. Some people use long-term intraday charts and so they might hold just for 2, 3 or 4 days.
I do it a little differently. I use daily and weekly charts and the primary reason I do that is because I am also day trading. So I don't want to have to look at my swing trades while I am day trading.
SWING TRADING VS DAY TRADING FOREX, THE STOCK MARKET AND E-MINIS
I still swing trade but now I learned something, that I don't like that exposure to overnight risk. That can really mess you up so now when I swing trade, I hedge with options. Because a protective stop is not enough. I had a protective stop in but it went right through that protective stop because it happened overnight.
There's also a benefit of that overnight risk that a lot of people don't talk about. They just say oh yeah, overnight risk, eliminate that and that's why day trading is better than swing trading. Well again you can minimize that with hedging but then also remember there is an upside to that overnight risk.
If the market goes up 50% in the direction of your trade, well that's something you just cant get with day trading. So you can get these big high profits with swing trading overnight as well. Just depends on which way the market moves; in your favor or against you.
DISADVANTAGES OF DAY TRADING
Day trading requires a good attention span. So a lot of, which one is right for you is going to be psychological. It's not that one is better than the other. But one might be better than the other for you, for your mindset. So if you have a good attention span, you sit there and focus on the market. You got to watch the market tick by tick, bar by bar for day trading then that can be great for you.
You might not even be able to do it for 6 and a half hours a day, and you don't have to. A lot of people who day trade will only trade for maybe an hour or 2 or 3, and in fact that's what I do now. I only trade for 2 to 3 hours a day when I am day trading. And if you can focus for that period of time, then you are golden.
DAY TRADING VS SWING TRADING VS POSITION TRADING
With swing trading, you don't really need to be sitting there and watching every single tick in the market. So a great attention span is not as required.
With day trading, you may need a larger account if you are day trading stocks. So, I'm not going to go into it a lot here, but ask your broker about the pattern day trading rule, look it up online, but you'd be best to talk to your broker about it. A lot of times you'll need $25,000 account in order to do day trading if you fall into the pattern day trading rule. At least that's here in the US.
There's way around that of course. You could be day trading futures, or day trading forex, and there is different rules for that. So in that case, you can actually have a smaller trading account if you are trading those markets. So the irony is that it is also possible when you are comparing with futures or forex. You might need a larger trading account if you are going to trade stocks with swing trading. Because the risk that, at least the way that I trade, the way I define my maximum risk per trade is based on the range of the bars. And on a daily chart which is what I use for swing trading.
HOW TO START SWING TRADING
That range is a lot bigger than the range on a intraday chart, and therefore the amount of money I had after risk is larger. So you, I would need a larger account. So these are, you know things you have to look at depending on the market that you are trading. And which your money and management rule is. My money management rule is I want risk more than 2 percent of my trading account at any one given trade. So to keep the risk minimal, down to 2 percent, I got to have a bigger account in order to do that.
Now a lot of people talk about stress. And they say day trading is more stressful than swing trading. And it can be, it can be. So if it's stressful for you to sit there and watch every tick of the chart come through, then please be aware of that. And again that's a personal thing that you need to take into account.
MOST SUCCESSFUL SWING TRADERS HEDGE THEIR POSITIONS
The average income of a swing trader can be disrupted overnight by a market gap against their position. For this reason swing trading may not lend itself to you sleeping well at night! Day trading, Your positions are all closed, you are good and you can sleep well at night. So swing trading may be less stressful during the day but again overnight, it's possible you might have trouble relaxing if you are not watching positions and again that's more of a personal thing. Best way to overcome that again is in my opinion hedging with options.
BTW, if you're interested in the indicator that I use personally for very precise entries and exits. I'm happy to share that with you. Just send me an email at support@topdogtrading.com, and I'll show you how to get access to that indicator.
What did you think of this tutorial on swing trading vs day trading Forex? Enter your answer in the COMMENTS section at the bottom of this page.
PLEASE PAY IT FORWARD BY SHARING THIS VIDEO & ARTICLE ON FACEBOOK OR TWITTER by clicking one of the social media share buttons.
FREE GIFT!
Also I'm giving away one of my favorite trade strategies that works in trading the markets. Just fill out the yellow form at the top of the sidebar on the right. Once you do that, I'll personally send you an email with first video.
Those interested in swing trading vs day trading Forex also showed in interest in this video:
http://www.topdogtrading.com/swing-trading-strategies-stocks-mcclellan-summation-index/
Subscribe to my YouTube Channel for notifications when my newest free videos are released by clicking here:
https://www.youtube.com/user/TopDogTrading?sub_confirmation=1