This video (and article) will explain price action and give you the best strategy for trading.
Was this video on Price Action helpful to you? Leave a message in the COMMENTS section at the bottom of this page. 
PLEASE "PAY IT FORWARD" BY SHARING THIS VIDEO & ARTICLE ON FACEBOOK OR TWITTER by clicking one of the social media share buttons.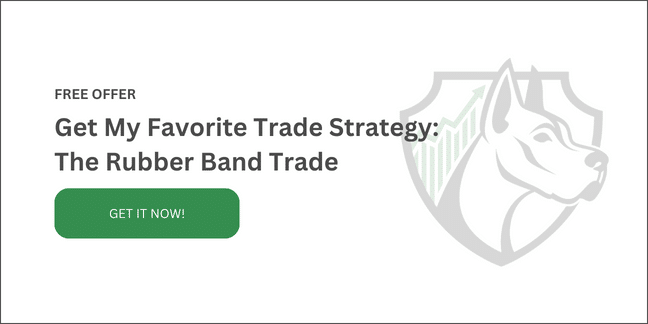 Welcome to this video on Price Action, Part 2, using multiple time-frames. There is a Price Action Part One, and if you didn't see that one first, no problem. Go ahead and finish out this video, and then go back to view Part One here.
The question for today is:
How do we know when a market is going to stop moving, and stop going up?
In this video, we're looking at a two minute chart of the NQ. This is a universal price action method that can be used for any market, and any time frame. You can see in the video, as we come up, we've got a nice wave one, two, three, four, five, six, seven, eight, and nine. After nine it stops going up, and you can see that from here, it just kind of goes sideways. Would we want to be in anymore? Probably not, because that lasts for over an hour, an hour and a half actually, so not much action there, but we had a nice run.
Let's Get Started
A lot of people ask, "When do I get in", but just as important a question is, when do I get out? The technique I'm going to share with you today is, looking at multiple time frames, for a high probability of when the market will not continue. The first thing on this time frame alone, is the fact that we are in a wave nine, means that we are in an extended trend.
They say, 'the trend is your friend until the end', they're absolutely correct. That simply means, trade in the direction of the trend, but that's not really the core teaching of that saying, it's a timing issue. If the trend is your friend until the end, then at the end it's our enemy or, at the very least, not our friend anymore. So, we don't want to be 'in' anymore, right?
Price Action and Waves
This would be our first indication just on this time-frame, nine waves, but this is my own wave counting technique. It's not Elliot waves, that's why we get more than five, we get nine in this particular case. That indicates an extended trend. The average trend, the way that I measure trends, is five waves same as Elliot. Elliot waves always move the wave counts around if it goes beyond their first count, and they impose an artificial structure of five waves. I don't do that because some trends last longer than others, so why not acknowledge that in our notation?
I do, and in fact that helps me to know, are we in an extended trend where the trend is no longer our friend? It's a matter of probabilities. Could it go up and do nine waves? Yes, I've seen it, but it's the exception to the rule and we've got to treat the rule, not the exception, because we're trading probabilities. I'd rather take my money off, and not leave it in a low probability scenario. I'd rather move that money into an early high probability situation, but how would we determine this?
Price Action-Multiple Time Frames
Let's go to the multiple time frame technique. In the video, here's our six minute chart and here's our time, starting from around 9:00 to 11:00. It goes a little bit, and does make another little impulse move up right after that, but this whole time we don't get any waves. Just straight up, and that is our first wave low one and two. So, big move up, and without any significant retraces. From there to there, that's one.
There's a rule here that has to do with the energy of price action in the market. This is a Top Dog Trading rule that when we get a very steep angle, that is all just one half cycle. That's a half cycle, from this low to that high, there's no cycle lows in between. You don't see any twos, that's just one, so that's your first cycle low in a new uptrend. The rule is this: When you get that very aggressive, dramatic, impulse move, the first retrace and the trend which normally would be a very high probability trade. This now becomes a very, very, very, very low probability trade.
The mass psychology of it is, people feel like it's already moved so much they're late to the party. They're right, they are late to the party, so very little buying will come in there. People are not motivated to come in and buy such a big move after that, they feel like they have already missed the boat.
Price Action- Short Time Frame
If I'm trading that shorter term time-frame, (viewing charts side by side) so right here, you can see the global cross-hairs is across both vertical lines concurrently. This is our first retrace, and the trend there comes after wave nine. The market doesn't really go anywhere after that. It just kind of goes sideways.
If I were in long, based on a short term chart, and again one of the great ways that I could stay in longer than five waves, is to go over to the other chart. There's 9:00 and there's my wave five right there. That's normally where I'd get out, but again, there's no wave low here on the short term, it just keeps going. Such an aggressive move on the six minute chart on the left, and that would encourage me to go ahead and stay in.
Wrapping Up!
When we get up to here, we see the Top Dog Trading rule. After a very aggressive, almost parabolic move up on the long term chart, first cycle low is not going to be a high probability continuation trade. If I'm in based on the short term chart, then might as well just lock in some profits. We've made some nice money already, so why hang around? Let's not get greedy and it wouldn't pay to get greedy anyway. High probability trades is all we want. Can't find certainties and we only trade high probability.
I hope you enjoyed this video. If you did, feel free to leave a comment below. Give it a thumbs up, and feel free to share it with other good people.
Free Offer!
It's good to share good things with good people. In addition to this, I do have a very specific trade strategy that I want to share with you all the details of my Rubberband Trade Strategy. It's one of my favorite trade setups that I take all the time to this day. It still works, been working for, well, decades actually. And I'm happy to share with you all the rules, the entries, the exits, all the details of it. It's about a 26 minute video that I will give you absolutely free. Just go ahead and click on the link in the top right-hand corner of this video or the link in the description below. As soon as you do that, I will email to you the Rubberband Trade Strategy.
GET MY FREE MARKET ENTRY TIMING INDICATOR
BTW, if you're interested in the indicator that I use personally for very precise entries and exits, I'm happy to share that with you. Just send me an email at support@topdogtrading.com, and I'll show you how to get access to that indicator.
What did you think of this tutorial on Best Moving Average? Enter your answer in the COMMENTS section at the bottom of this page.
PLEASE PAY IT FORWARD BY SHARING THIS VIDEO & ARTICLE ON FACEBOOK OR TWITTER by clicking one of the social media share buttons.
FREE GIFT!
Also, I'm giving away one of my favorite Best Moving Average strategies that work in trading the markets. Just fill out the yellow form at the top of the sidebar on the right. Once you do that, I'll personally send you an email with the first video.
Those interested in Price Action Strategies that work in today's markets also showed an interest in this video:
https://www.topdogtrading.com/price-action-strategies-part-one/
Subscribe to my YouTube Channel for notifications when my newest free videos are released by clicking here:
https://www.youtube.com/user/TopDogTrading?sub_confirmation=1