Market Geometry Trading: This video (and article) will show you a market geometry trading strategy that's rather rarely taught by most trading experts which emphasizes the equivalent importance of time, as with price, in trading.
Was this video on Market Geometry Trading helpful to you? Leave a message in the COMMENTS section at the bottom of this page. 
PLEASE "PAY IT FORWARD" BY SHARING THIS VIDEO & ARTICLE ON FACEBOOK OR TWITTER by clicking one of the social media share buttons.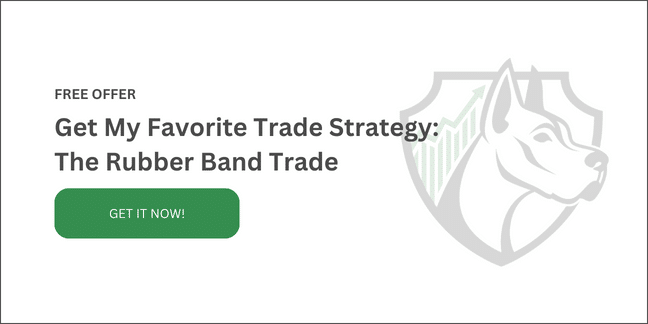 Market Geometry Trading
Welcome my friend to this video on market geometry trading for FOREX, the stock market, and this applies to other markets such as commodities, futures, E-minis as well. So, what we're going to talk about today is the grid on the back of your chart. Many market charts will come with these pre-made vertical and horizontal grid lines and they will place them at various spots. This is a chart of Cisco; as you can see, it's a daily chart, and where TradeStation has placed these is these are monthly vertical lines and then these horizontal lines come in at every 50 cents. That's what they're using. If you like that, that's cool. I personally think there is a better way to do that. So I'm going to come in here to format window. I'm going to just uncheck show grid and create a blank pallet here for the background.
And I want to find a more meaningful grid to put on here based on FIBONACCI ratios. What we do is we come over here, I'm going out to FIBONACCI tools. And, by the way, the way you access this obviously will vary depending on your charting software. And I'm going to hit on price retracements and we'd come down here. So that's an impulse move from that high to that low and that puts on our horizontal lines. But, now, we don't really have a grid yet, so we need to put vertical lines on as well. So we come over to FIBONACCI tool and then Time Extension Lines and that is going to give us our vertical lines.
Market geometry trading guide
Okay, so this is now a grid. Now, we have our grid and we are going to be looking at the places where the horizontal vertical lines intersect. So it could be any of these quite honestly, right? But none of those of course does the market come into. Does that mean it doesn't quote unquote work? No, it just means these are potential areas that we are looking for major highs or major lows to come into and the market, well, price action just didn't come into those zones, then they mean nothing. However, when price action does come into the confluence of our FIBONACCI horizontal and vertical lines, price and time, and, by the way, it was all about this WD Gann, the famous trader, talked all about the confluence of time and price.
And I think there is definitely a lot to that. Here is the first time when we do actually get the two of them coming in together and we have the confluence of time and price, by the way, 200% so that is a very significant one. Always look at 100 and 200 those are really significant. And then we get, well there's your 100 right there. So I don't know if he can actually see that. Let me move this up a little bit. I'm not sure you can see the bottom of that very well. Okay, here we go. So I don't want to make sure you guys can see this very well here. I think it went off to the bottom of the video. Okay, so there you go, nobody said you had to be a video professional to trade, right?
Market geometry forex
So there we – 100, notice this 100 and 200, those are very key levels that I was always be looking at are these big round numbers. Now, it plays around up here. And, basically, what to do? Put in a double top, right? Puts one in there, puts one in there and comes back down. Now, where does it go to? It comes the next time that the market comes into the confluence of a vertical and horizontal line is right here. So where those lines meet, now, guess what we have here? 200 I told you, look at these big round numbers. Now, this one's one 23.6 and I would highly recommend that you do use this ratio. A lot of people don't, but I do highly recommend that 23.6 for both retracements and extensions, whether it's price or time.
And, as you can see, there it is and that puts in a major low and goes back up. And where's it go back to? 200. So a couple of caveats here. These are potential levels to look at; the markets not always going to make a major high or major low right at the confluence of these horizontal and vertical lines. So you want to look at other things too, and other elements to look at other pieces of evidence, in other words, would be your candlestick patterns and any indicators that you use. Especially for momentum shifts where the market gets weak coming into that support or resistance because that's what these are. In fact, interesting little point here, the levels here, obviously, the price level is resistance.
Forex geometry
But here's the other thing that a lot of people don't know and I don't even hear a lot of people talking about.  This vertical time is also resistance. It is time resistance. So when most people think of support resistance, they think of price levels and that is correct. That's good. You should. However, there's another half of the story and the other half of the story, there's also time support resistance and not many people talk about that. So when you get the confluence of those two, it becomes even more significant. In this case, here's our price support and here's our time support. Confluence of time and price.
Wrapping Up!
So if found this video helpful. Please share it forward to friends, family, and just other youtube people. Go ahead and click the share button below and leave a comment. I love your comments. Click the thumbs up icon. I love to get your encouragement to continue to encourage me to create more free tutorials for you.
Also, if you'd like an even more detailed trade, I've got a trade called the rubber band trade, and that takes more than just a five or 10 minutes, and these youtube videos, it takes about 20-30 minutes. And I'll explain that whole trade strategy for you. Give it to you for free. Hopefully you can take that and start making some money with it right away, but trade it on a simulator, a demo account obviously. Just click the link in the top right corner of this video or the link in the description below the video for the rubber band trade, and I'll be happy to send that out to you courtesy of me absolutely free my gift to you.
GET MY FREE MARKET ENTRY TIMING INDICATOR
BTW, if you're interested in the indicator that I use personally for very precise entries and exits, I'm happy to share that with you. Just send me an email at Barry@TopDogTrading.com, and I'll show you how to get access to that indicator.
What did you think of this tutorial on Market Geometry Trading? Enter your answer in the COMMENTS section at the bottom of this page.
PLEASE PAY IT FORWARD BY SHARING THIS VIDEO & ARTICLE ON FACEBOOK OR TWITTER by clicking one of the social media share buttons.
FREE GIFT!
Also, I'm giving away one of my favorite Market Geometry Trading strategies that work in trading the markets. Just fill out the yellow form at the top of the sidebar on the right. Once you do that, I'll personally send you an email with the first video.
Those interested in Market Geometry Trading video that works in today's markets also showed an interest in this video:
https://www.topdogtrading.com/best-trading-indicators-day-swing-trading/
Subscribe to my YouTube Channel for notifications when my newest free videos are released by clicking here:
https://www.youtube.com/user/TopDogTrading?sub_confirmation=1