Fibonacci Extensions Tutorial on how to exit trades explained using this popular Fibonacci Tool in an unconventional manner.
Was this video/post on Fibonacci Extensions Tutorial helpful to you? Leave a message in the COMMENTS section at the bottom of this page.
PLEASE "PAY IT FORWARD" BY SHARING THIS VIDEO & ARTICLE ON FACEBOOK OR TWITTER by clicking one of the social media share buttons.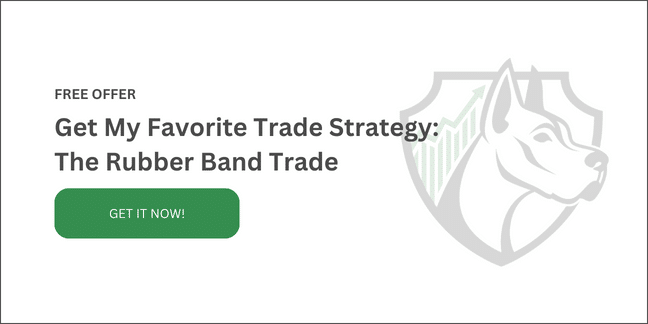 In this Fibonacci Extensions Tutorial, we're gonna talk about how to find exits using Fibonacci extensions, and how to draw them. In this video I'm using Forex, but this also applies to stocks, futures, and commodities. I'm using a tick chart, but you could use this with time based charts, because it's all about ratios.
I'm going down a checklist of questions that have come in, and thank you very much for your questions. The first one is: "How do I know where to draw these extension lines?" Very good question, and I'm gonna give you an objective way of doing that here. (See Video)
Fibonacci Extensions Tutorial-How To Exit Trades
Go down to Fibonacci extensions, and draw it from a low, to a high, to a low. The idea with Fibonacci extensions as opposed to retracements is, with extensions we're looking for profit targets. They're plotting resistance levels above where we are. Retracement levels are primarily used for entries. It's not a hard and fast rule but it's a generalization that retracements are used for entries, extensions are used for exits.
The best place to do extensions would be the first higher low. Here we hit lower low, lower low, about an equal low, and then our first higher low. That's where we're going to do our extension drawing. It's a three-point drawing tool, point one, point two, and then point three. It draws levels overhead looking for profit targets for resistance, for exits, for profit targets. That is one way of creating an objective methodology for choosing which higher highs, and higher lows, to use for your Fibonacci extensions.
The primary objective of this trading tool is to find profit targets. If we went long here, which is our first higher low. Now we're seeing profit targets at 61.8, 100, 168.8 and etc. When it goes to 100, that is a significant one. It's so significant it has its own name, 'measured move'. Keep your eye on it, and look to at least a potential partial profits there. It's common for the market to go there, and if it continues to go up, it'll often bounce off of that.
Fibonacci Extensions Time and Price
A chart has two dimensions, price and time. That's what you got to work with, but very few people learn how to trade time, or have any kind of timing indicator on their chart. They've got everything for price, and that's all great, you should have that. If you don't have indicators, or something to help measure time, you're screwed. Time is 50% of the information on this two-dimensional chart. If don't have a great tool for measuring half of the chart, then the probability of your success is going to be half.
WD Gann was the one who was most famous for talking about the confluence of time and price. He said, that's really all trading came down to, the confluence of time and price, and he had a good point. He taught a lot about timing the market, and I find that even though it is taught today it is not as not taught as much. That's really missing in contemporary trading in mass at least, so you better learn it, because it's half of the chart.
WD Gann actually said, time is more important than price, so he gave it more than 50% weight. I have a timing indicator that I modified myself, and am happy to give that to you for free! If you're interested just send an email to Barry@topdogtrading.com and request it. We'll send you the information on that absolutely free for YouTube video users, and subscribers.
Wrapping Up!
We covered everything pretty fast here, but I think you get the idea of how it's done. Just put positive and negative numbers in the listings of your Fibonacci extension properties. It gives you support resistance levels earlier because you don't have to wait for another lower low, and a lower high.
Then if you take a reversal trade, it's going to give you targets on the way down immediately. You don't have to redraw the thing all the time. That's one of the problems with drawing tools is you have to mainly draw them in. This way you've got one indicator that goes both above market, and below the market at the same time, with just drawing once. Highly recommend it.
If you liked the video, please give a nice thumbs up and leave comments in the comment section below. In fact, I really cherish your comments. If you have any suggestions for future videos, I'd be very happy to take those into account. I actually make a list of all the suggestions that come in, and that helps me help you. One of the best things you can do is to pay it forward.
Free Offer!
It's good to share good things with good people. I have a very specific trade strategy that I want to share with you all the details of my Rubberband Trade Strategy. It's one of my favorite trade setups that I take all the time to this day. It still works, been working for decades. And I'm happy to share with you all the rules, the entries, the exits, all the details of it.
It's about a 26 minute video that I will give you absolutely free. Just go ahead and click on the link in the top right-hand corner of this video or the link in the description below. As soon as you do that, I will email to you the Rubberband Trade Strategy.
What did you think of this Fibonacci Extensions Tutorial? Enter your answer in the COMMENTS section at the bottom of this page.
PLEASE PAY IT FORWARD BY SHARING THIS VIDEO & ARTICLE ON FACEBOOK OR TWITTER by clicking one of the social media share buttons.
FREE GIFT!
Also, I'm giving away one of my favorite Best Moving Average strategies that work in trading the markets. Just fill out the yellow form at the top of the sidebar on the right. Once you do that, I'll personally send you an email with the first video.
Those interested in Best Moving Average video that works in today's markets also showed an interest in this video:
https://www.topdogtrading.com/best-trading-indicators-day-swing-trading/
Subscribe to my YouTube Channel for notifications when my newest free videos are released by clicking here:
https://www.youtube.com/user/TopDogTrading?sub_confirmation=1