RECOMMENDED RESOURCES
---
THE BEST TRADING EDUCATION FROM DR. BARRY BURNS (Top Dog Trading)
MY TRADING COURSES give you all the best things I've learned over my entire life. They're affordable to everyone and focus on being practical.
MY SPECIAL REPORTS are under $10 each and provide concise, "insider" information (of the legal type!) that can change your trading results over night!
---
Disclosure:
The companies below are partners with which we have a material connection, some of which include financial compensation. At the same time, we are very discriminating in who we partner with and only recommend products and services we feel offer value.
---
THE BEST TRADING BOOK IN THE ENTIRE UNIVERSE!
Okay, I may be a little biased since I wrote this book, but I poured decades of trading experience into it and am giving you the benefit of lessons, wisdom and trading strategies you won't find anywhere else.
Click on the book image below and potentially shave years off your learning curve.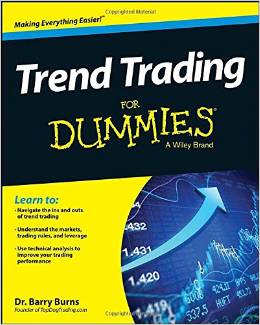 ---
MARKET CLUB
Take just a few minutes to learn about this revolutionary trading system. Then join the thousands of others who are profiting from this system too!
You will never again:
have to stay glued to your chair staring at a quote screen for hours at a time

stress out about the market

get trapped in bad trades
To learn more, click the banner below:

---
CHARTING SOFTWARE

NinjaTrader: You can get started with NinjaTrader for Free and for that reason, and many more, qualifies as a Top Dog Trading "Preferred Provider."
You could easily pay hundreds of dollars per month for products with less functionality but with NinjaTrader all you need is access to a real-time or historical data feed based on your requirements and their advanced charting, market analytics, system development and trade simulation can be used for Free!
PREFERRED DATA PROVIDER for NinjaTrader: KINETICK

Active traders world-wide demand reliability, speed, accuracy and cost-effectiveness from their financial market data provider and Kinetick delivers it to them every day! Kinetick provides fast, unfiltered, real time quotes for stocks, futures and forex that exceed the expectations of the world's most demanding traders, like us!
Please visit the Kinetick website to learn more about its capabilities including how it can be used for FREE with End-of-Day data and how to eliminate CME Group Globex exchange fees on real-time market data!:
https://kinetick.com/NinjaTrader
---
ACCEPT THE GIFT OF THIS TRADING SECRET
... and Learn How To Trade with Complete Confidence
Dear Trader,
You can get, absolutely free, one of my favorite trading setups: "The Rubber Band Trade."
You'll get it on day 4 of my free 5-Day Trading Course:
"Make Money by Breaking Every Trading Rule
You Ever Learned!"
Have you ever felt it's uncanny how the market does exactly the opposite of what it's "supposed to do?" That's not surprising. You probably already know that trading is very risky and most people don't make money
While that's true, and I can't guarantee your success, I'm happy to share with you this trade setup that's working for me. And I'll let you "try before you buy!"
Here's what you'll get in my Free 5-Day Video Course:
Video 1: The Trend is Your Enemy! An up trend is NOT measured by higher highs and higher lows. In this video you'll see why amateurs often have their accounts sucked dry by trend trading ... and you'll get the trend indicator that works!
14 minutes and 33 seconds.
Video 2: How Pros Trade Against Amateurs with Double Tops and Double Bottoms ... and how you can trade with the pros. 17 minutes and 20 seconds.
Video 3: The Simple Secret To Make Head and Shoulders Patterns work and when they don't (don't dare trade head-and-shoulders without this!). 17 minutes and 42 seconds.
Video 4: YOU GET THE RULES FOR MY FAVORITE TRADE SETUP (The "Rubber Band Trade") 16 minutes and 33 seconds.
Video 5: My "Five Energies" Trading System. Simple scorecard method - count how many "energies" align out of 5 to determine the probability of success.
23 minutes and 22 seconds.
This course also comes with chart illustrations and ONLINE INTERACTIVE QUIZZES at the end of each video so you can make sure you master each lesson.
TO RECEIVE THE RULES FOR MY FAVORITE SETUP: "THE RUBBER BAND TRADE," your free subscription to my newsletter and the 5-Day Course ...
Simply fill out the short, easy form below. You'll instantly receive an email with the link to your first video lesson TODAY!
I respect your privacy and will not share your information with anyone else. It will be used to contact you about more free videos and articles, as well as offers on products for purchase. You may opt out at any time by contacting me at: barry@TopDogTrading.com.

---
After you request the 5-Day Video Mini-Course, check out my free Trading Blog.
---
ASK BARRY!
What's Your Biggest Question
About Trading?
Complete the " ASK BARRY " form and receive a
prompt personal response!


"I've been trying and trying and trying since '96 and now, (when the wheels are coming off, it seems) I feel like the lone ranger being super confident of the future--really seems to me God has had a hand it it. If not I'm still so appreciative to you for your kindness and outstanding teaching ability. Please feel free to use this or the other things I've said in appreciation of your style--you help put things together--the analyzing and psychological aspects in SUCH a simple and helpful way. All the best to your health and successful family!!
Yours Truly,"
Tom H.
"Barry is the best person I've ever had teach me any market method etc."
- Jason A.
"You are absolutely the BEST teacher I have found in my long (over 10 years) search to learn a successful approach to trading the futures.
The people I have referred to you have all had very favorable comments about you and your approach.

God Bless,"

- Dave B.
"It took me 2-3 yrs of reading and searching, only to come across your stuff by chance. By then, I had made enough mistakes, burned through my accounts an embarrassing number of times, but had finally discovered what questions were the right ones to be asking. It's such a trial and error process. Wish I met you 18 months ago!"
- Eric K
Hi Barry,
"Just wanted to thank you for all the trading material you have made available to me (and others) at such a fair price: DTG seminar, 5 day free videos, Foundation Courses and the blogs.
I have made quantum leap in my understanding of market structure and my trading reflects it.
So please keep me on you mailing list for future training material. Hope you had an enjoyable visit to Denver.
Best wishes,"
Mike D.
"Boy, this stuff really works! I'm really grateful that you're willing to teach us. I hope that you will continue long enough so that those of us who are new to your approach can reach 'advanced trader' status."
- Peter H.

"I think my years of floundering around the mkts. has set me up to be able to appreciate the simplicity of your courses. Keep up the great work! There are lots of us who will benefit from your years of learning and instruction. Thanks again, Barry!!!!!"
- Philip B.
" Best class I've ever taken, hands down."
- Paul M.
"Hi Barry,
"I'm one of those people who kept refunding a tiny (underfunded) account many times because I was sure that this was a business which could improve my life if I could just "figure it out".

I never lost money I could not afford and I, somehow, never lost my interest in trading. But I could not break through on my own.
I bought many courses, learned many patterns, but I just did not know what I was doing wrong.
(I'm tearing up..hang on)
It is the TopDog structure and training, including the Daily Logs which have made the difference. The difference is not only in ME, as we spoke about on the phone recently, but the indicators and HOW TO PROPERLY READ THEM are arranged with real genius. So much so, that even if I enter late or see an error after I'm in, I still feel composed and able to understand just what may occur because of my position, and usually even come out with a win.
I know there may be losses in the future, but these tools are just wonderful. Thank you.
I have to repay you somehow. For now, that's going to be doing my best with the teaching you've given me and dropping an email every so often with successes.
I wish you all the best and thank you."
Jeff B.
"I have been trading about three years, the fx just one year and have spent thousands of $ on a software program, a couple of small systems, and another well-presented and good course with a few systems in it, but none of them can match your presentations. Your courses, systems, and training are more thorough, balanced, and cover all aspects of trading - and at a small fraction of the cost of the others. I truly wish I had discovered you first ...

Thank you very much.

Sincerely,"
- Ken M.
Testimonials appearing on this website may not be representative of other clients or customers and is not a guarantee of future performance or success.