Best Stuff
Disclosure:
All of the companies below are partners with which we have
a material connection, some of which include financial
compensation. At the same time, we are very discriminating
in who we partner with and only recommend products and
services we feel offer true value.
————————————————-
BEST TRADING EDUCATION FROM
DR. BARRY BURNS (Top Dog Trading)

MY TRADING COURSES give you all the best things I've learned over my entire life. They're affordable to everyone and focus on being practical.
MY SPECIAL REPORTS are only $9 each and provide concise, "insider" information (of the legal type) that can change your trading forever.
---
MARKET CLUB
Take just a few minutes to learn about this revolutionary trading system. Then join the thousands of others who are enjoying the benefits of this system too!
This software is designed to assist you in the following ways:
You don't have to stay glued to your chair staring at a screen for hours.
It helps prevent you from getting trapped in bad trades.
It assists you in catching the moves
To learn more, click the banner below:
---
TRADINGMIND SOFTWARE
If you struggle with the psychological aspects of trading, this could very well be your answer.
TradingMind Software provides mental/emotional training for traders in 10 Easy Lessons.
This program, created by famous trader Jake Bernstein, is a complete training tool for the mental and emotional aspects of trading.
Just pop the CD into your computer and go through the subconscious training sessions.
---
MY CASE STUDY IN A CANDLESTICK CHARTING BOOK!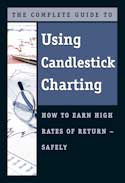 I was interviewed for a case study and featured in a new book on candlestick charting:
The Complete Guide to Using Candlestick Charting: How to Earn High Rates of Return – Safely."
Check it out!
---
CHARTING SOFTWARE

NinjaTrader: You can get started with NinjaTrader for Free and for that reason, and many more, qualifies as a Top Dog Trading "Preferred Provider."
You could easily pay hundreds of dollars per month for products with less functionality but with NinjaTrader all you need is access to a real-time or historical data feed based on your requirements and their advanced charting, market analytics, system development and trade simulation can be used for Free!
PREFERRED DATA PROVIDER for NinjaTrader: KINETICK

Active traders world-wide demand reliability, speed, accuracy and cost-effectiveness from their financial market data provider and Kinetick delivers it to them every day!   Kinetick provides fast, unfiltered, real time quotes for stocks, futures and forex that exceed the expectations of the world's most demanding traders, like us!
Please visit the Kinetick website to learn more about its capabilities including how it can be used for FREE with End-of-Day data and how to eliminate CME Group Globex exchange fees on real-time market data!
---
FUTURES BROKER

Mirus Futures: Low priced commissions, great customer service and amazing charting and execution software (Ninja Trader and Zen-Fire).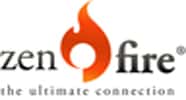 If you only day trade Futures, NinjaTrader and Zen-Fire have all you need for data, charting and execution.
There are many stock market, futures and Forex brokers and data providers that support the NinjaTrader charting platform. See their web site for a complete list.
---
STOCKS AND OPTIONS BROKER
Interactive Brokers: Keeping your commissions low is very important, especially for active traders. "I.B." specializes in having rock-bottom commissions.
But service and execution are equally important. After trying several brokers for options, I found I get my best fills with Interactive Brokers, which is critical considering the spreads.
---
TRADER KINGDOM

Trader Kingdom is a world wide resource for all things Trading.
They aim to supply descriptive, predictive and adaptive knowledge to those in a quest for stronger trading techniques taught by viable leaders in this rapidly growing global marketplace. This information core is exchange and technology neutral.
Educators, traders and information seekers will be able to search, learn and interact within the Trader Kingdom community through site registration, Webinars, Podcasts, Online Seminars, Live Seminars, RSS news feed subscriptions, articles, newsletter sign ups, blog postings and more.
I am one of the Experts featured on Trader Kingdom.
---
I personally use Tradestation. It offers everything a trader needs: excellent and flexible charting, reliable brokerage services, access to stocks, futures, options and forex, along with top-notch support.
---
ACCEPT THE GIFT OF THIS TRADING STRATEGY
… and Learn How To Trade with Complete Confidence

Dear Trader,
Right now I'm giving away, absolutely free, one of my favorite trading strategies: "The Rubber Band Trade."
You'll get it on day 4 of my free 5-Day Video Mini-Course:
"Make Money by Breaking Every Trading Rule
You Ever Learned!"
To receive the rules for "The Rubber Band Trade," your free subscription to my newsletter and the 5-Day Video Mini-Course, simply fill out the short, easy form below.
You'll instantly receive an email with the link to your first video lesson TODAY!
I respect your privacy and will not share your information with anyone else. It will be used to contact you about more free videos and articles, as well as offers on products for purchase. You may opt out at any time by contacting me at: barry@TopDogTrading.com.
---
After you request the 5-Day Video Mini-Course, check out my free Trading Blog.
---
ASK BARRY!
What's Your Biggest Question
About Trading?
Complete the "ASK BARRY" form and receive a
prompt personal response!
This entry was posted on Thursday, January 1st, 2015 at 1:20 am and is filed under . You can follow any responses to this entry through the RSS 2.0 feed. You can leave a response, or trackback from your own site.